Ook de producten van Apple moeten af en toe ge-update worden. Als er een update beschikbaar is zal er spontaan een blauw bolletje met pijltjes verschijnen onderin je Dock en een venster zal verschijnen waarin je de update kan zien. Het kan zelden kwaad om de update gewoon meteen te installeren. Mocht het nou niet uitkomen kan je altijd later de update alsnog uitvoeren door op het Appeltje te klikken en te kiezen voor Software Update. Als je een tijdje (maanden) geen updates hebt gezien is het raadzaam om dit ook even op te starten om te checken of je geen updates hebt gemist.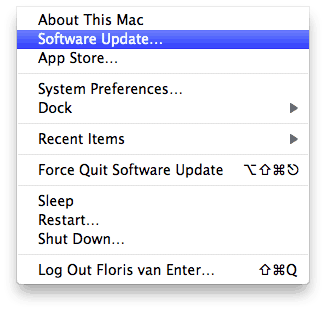 Tegenwoordig heb je de App Store en die maakt het krijgen van programma updates net zo eenvoudig als apps updaten op je iOS-apparaat via iTunes. Als je niet veel verstand hebt van computers of je er gewoon niet in wilt verdiepen kan ik je daarom ook aanraden applicaties via de App Store te kopen en zo ook te updaten. Start de App Store via het appeltje linksboven (of via je Dock als je het ipcoontje nog hebt)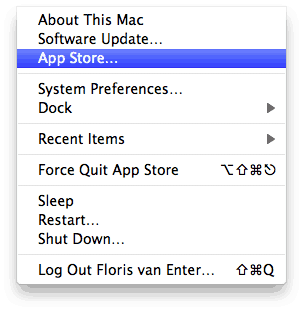 dan vind je in de balk bovenin het venster rechts bij updates een tellertje als er updates voor je klaar staan.

Op updates installeren klikken, even je wachtwoord invullen en de App Store regelt de rest. Ik raad je aan om minimaal 1x per week even deze App Store app op te starten om te checken voor updates.

https://old.floris.vanenter.nl/wp-content/uploads/2011/11/Screen-Shot-2011-11-17-at-10.14.12.png
93
136
https://old.floris.vanenter.nl/wp-content/uploads/2015/10/Floris-online-1030x318.png
2011-11-17 11:31:05
2014-12-23 18:10:02
Updates op je Mac