Urenbriefjes via de iPad/iPhone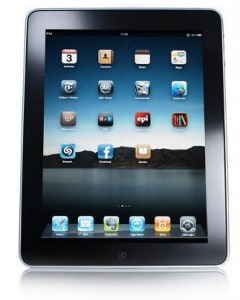 Eerder beschreef ik al hoe je Numbers op de iPad en iPhone kan gebruiken voor allerlei klusjes, een voorbeeld was een brandstof log. Ik ga straks een aantal weken als skileraar aan het werk en daar werk ik met een 0-uren contract. Het is dan ook slim om je uren goed bij te houden en met Numbers op mijn iPhone en iPad kan ik dat eenvoudig doen. Natuurlijk kan je ook je uren bijhouden op een papiertje, maar ik ben iemand die graag gadgets gebruikt. Bovendien is de kans dat ik mijn iPad kwijt raak aanzienlijk kleiner dan elk papiertje. Mocht het toch gebeuren dan zijn mijn uren in ieder geval ge-upload naar het internet.
Hieronder een voorbeeld van willekeurig ingevulde uren. Het grafiekje is extra omdat het zo makkelijk was om toe te voegen, daarnaast geeft het een beetje de drukke en minder drukke periodes aan. Zoals je ziet maakt het niet uit of de uren netjes op chronologische volgorde worden ingevuld of dat het een willekeur is.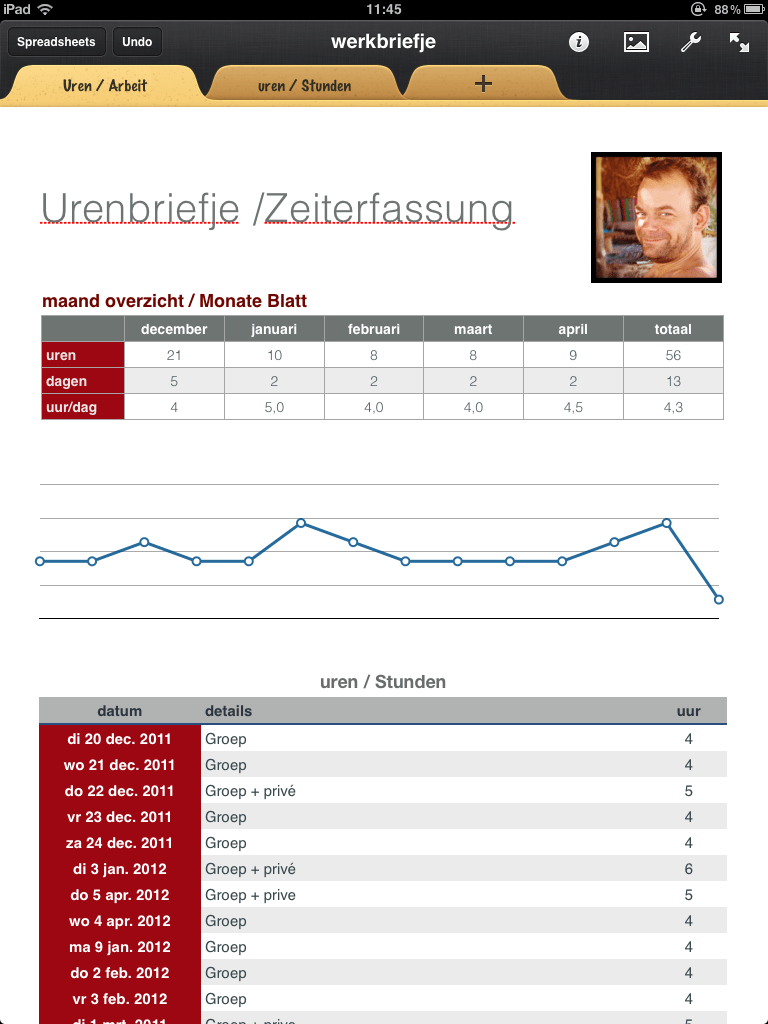 De uren worden eenvoudig ingevuld via een formuliertje.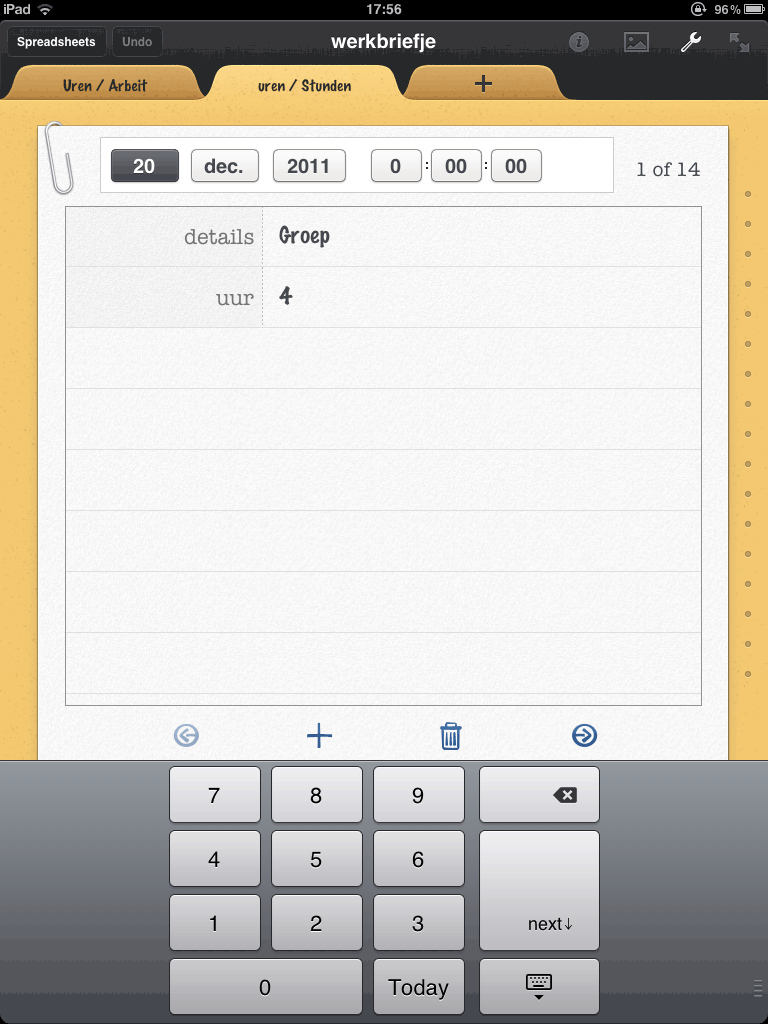 En als de baas een kopietje van mijn uren wilt hebben kan ik dat eenvoudig naar hem mailen in PDF, maar eventueel ook Excel formaat. Ik zou het ook direct kunnen printen naar een printer die via AirPrint benaderbaar is.
Deze hele sheet is trouwens gemaakt op een iPad, hier heb ik geen Mac voor hoeven gebruiken!
https://old.floris.vanenter.nl/wp-content/uploads/2012/05/iPad-thumb.jpg
280
280
https://old.floris.vanenter.nl/wp-content/uploads/2015/10/Floris-online-1030x318.png
2011-11-16 13:08:36
2016-12-08 13:21:44
Urenbriefjes via de iPad/iPhone