Website referenties noemen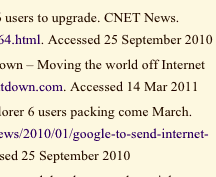 Ik ben nu een boek aan het lezen over web standaarden als je gaat programmeren met HTML, CSS en/of XML. In dit boek willen ze graag de referenties of bronnen noemen. Een leuk detail is dat het gros websites zijn. Maar websites zijn nogal aan verandering onderhevig, dus je moet een extra regel opnemen in je referentie. Namelijk wanneer je de pagina hebt bekeken. Er komt een extra dementie op een plek waar die nooit nodig was: tijd.
Het boek wat ik lees is trouwens deze:
Web Standards; Mastering HTML5,CSS3 and XML
Leslie F. Sikos uitgegeven door Apress.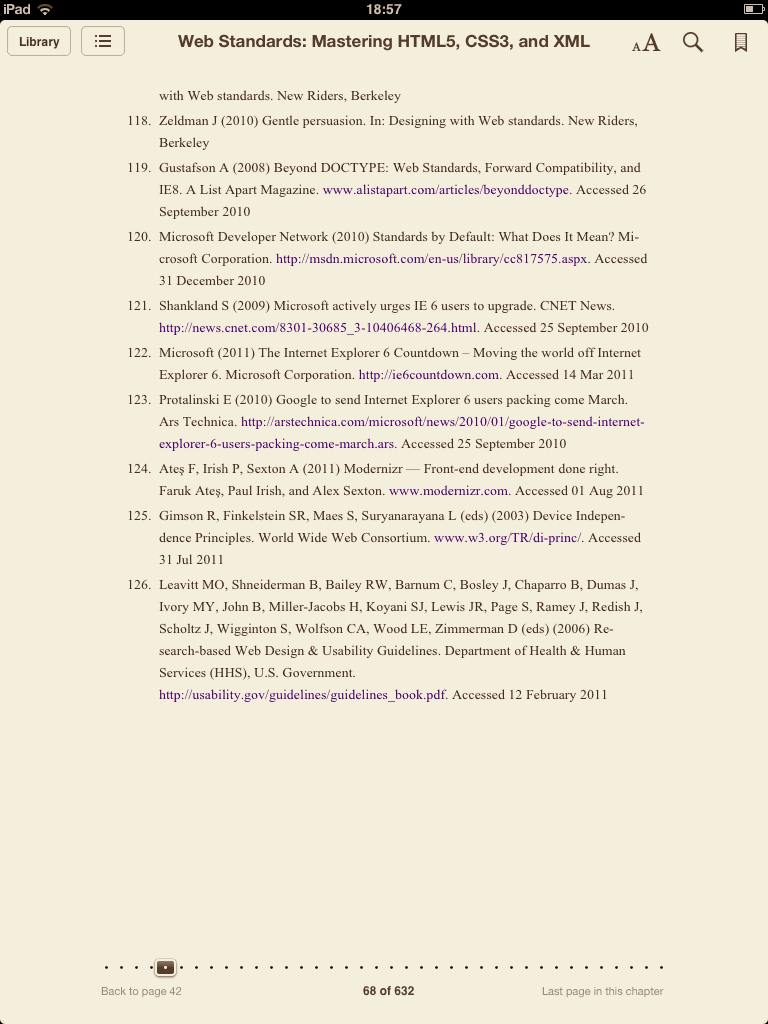 https://old.floris.vanenter.nl/wp-content/uploads/2012/05/referentie-lijst-detail.png
177
216
https://old.floris.vanenter.nl/wp-content/uploads/2015/10/Floris-online-1030x318.png
2012-05-20 19:23:45
2015-05-04 10:28:23
Website referenties noemen