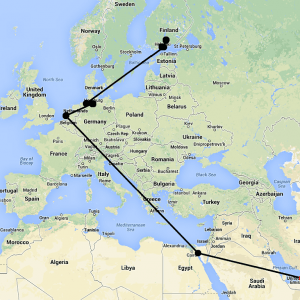 Intussen heb ik een alternatief gevonden.
Zie deze blog-post.
Het kan soms best handig zijn om een kaart te tonen op een blog. Denk bijvoorbeeld aan een reisblog of een plek waar je restaurants of andere zaken beoordeeld. Zelf gebruik ik voor een website hiervoor de plug-in Geo Mashup. Deze geeft je de mogelijkheid om per post een GPS-verwijzing op te nemen en zo kunnen de posts getoond worden op een website.
Zelf gebruik ik hem voor beakerbus.nl waar ik de intentie heb om een soort reis dagboek bij te houden.
---
Hieronder zie je de kaart waar je de lokatie per post kan invullen: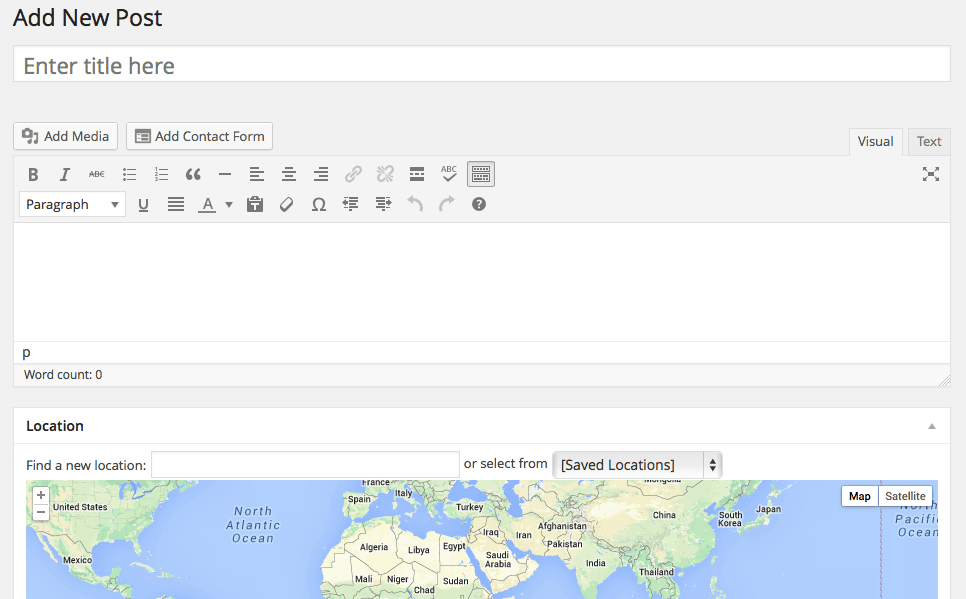 Op een website van mij post ik gerelateerde posts in een categorie. Als ik deze categorie opvraag wil ik graag ook een kaart met de posts zien. Hiervoor moest ik wel een beetje het thema aanpassen. Gelukkig kan dat heel makkelijk met Child-themes. Ik heb category.php opgepakt en deze aangepast. Het eerste, belangrijke, stuk van de pagina laat ik hier onder zien.
< ?php
/**
* The template for displaying Category pages
*
* @link http://codex.wordpress.org/Template_Hierarchy
*
* @package WordPress
* @subpackage Twenty_Fourteen
* @since Twenty Fourteen 1.0
*
get_header();
$categoryId = $wp_query->queried_object->cat_ID; ?>
<section id="primary" class="content-area">
<div id="content" class="site-content" role="main">
<article id="post-Cat" class="page type-page status-publish has-post-thumbnail hentry has-post-thumbnail">
<div class="post-thumbnail-cat">
< ?php echo GeoMashup::map( array('map_cat' => $categoryId,'map_content' => 'global','map_type' => 'G_NORMAL_MAP','width' => '1038','height' => '476') ); ?>
</div>
<header class="entry-header"><h1 class="entry-title">de reizen</h1></header><!– .entry-header –>
<div class="entry-content"><p>Hieronder zie je een lijst van reizen van een bepaalde reis, <br />op de kaart zie je de locaties en daar kan je ook direct naar een post gaan. Veel plezier!</p>
</div><!– .entry-content –>
</article>
< ?php if ( have_posts() ) : ?></div></section>
Dan gaat het er zo uit zien: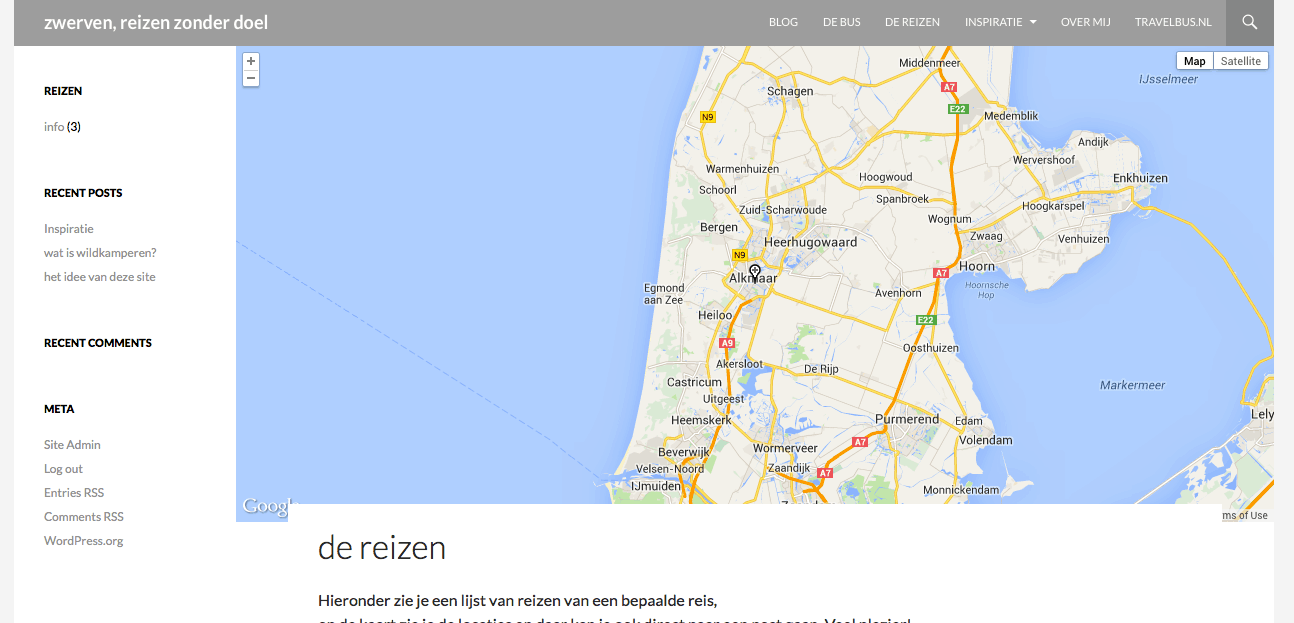 https://old.floris.vanenter.nl/wp-content/uploads/2014/07/map-300x300.png
300
300
https://old.floris.vanenter.nl/wp-content/uploads/2015/10/Floris-online-1030x318.png
2014-07-01 14:57:49
2021-12-22 13:51:05
WordPress en Geo Mashup