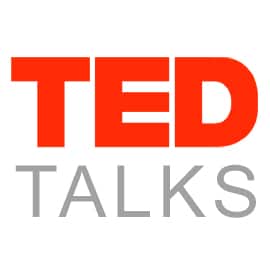 Afgelopen weekend had ik het met Roy over TED en leuke lezingen die er op de website staan. Ik had wel wat tips voor hem en op het moment dat ik het stuurde dacht ik…. Ik kan het ook wel bloggen natuurlijk 😛
Verpakkingtax en alle dingen voor het milieu. Deze man doet iets concreets en constructiefs.
Willie Smits: How to restore a rainforest
Over ongeplande resultaten
http://www.ted.com/talks/edward_tenner_unintended_consequences.html
De serieuze boodschap op humoristische wijze:
Ken Robinson says schools kill creativity
Ken Robinson: Bring on the learning revolution!
Dit is een briljante uitleg waarom Apple werkt:
Simon Sinek: How great leaders inspire action
Een mevrouw die een herseninfarct krijgt en het uit kan leggen:
Jill Bolte Taylor's stroke of insight
De jongen die een windmolen bouwde:
William Kamkwamba: How I built a windmill
Leuke motivatie speech:
Matt Cutts: Try something new for 30 days
Jamy Oliver over eten in Engeland
Jamie Oliver's TED Prize wish: Teach every child about food
Niet helemaal positief, maar wel realistisch:
Capt. Charles Moore on the seas of plastic
Niet echt TED, maar wel een mooie toespraak:
Steve Jobs: How to live before you die
https://old.floris.vanenter.nl/wp-content/uploads/2013/05/ted_talks.jpg
270
270
https://old.floris.vanenter.nl/wp-content/uploads/2015/10/Floris-online-1030x318.png
2013-05-08 14:01:07
2015-01-03 09:19:34
Interessante TED talks